2019 at Domaine de Marcoux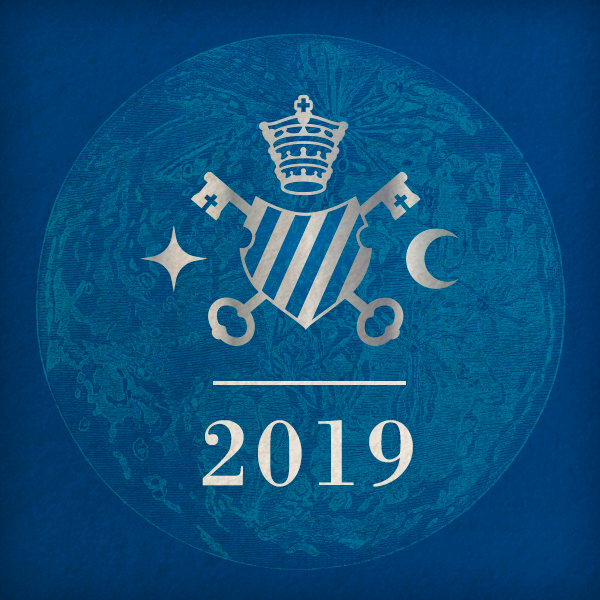 After a rainy autumn, the mistral arrives in January, and it arrives in force and for a long time… there are 23 days of strong mistral, with, on certain days, gusts above 100 km / h, the record at Châteauneuf du Pape the January 5th is 120 km / h! The rain is very discreet, 15 mm throughout the month. The weather in February is quite different, more rain and above all a lot of heat. The thermometer climbs up to 24,7 ° C on February 27th… Some stop the pruning in fear of the frost which can surprise us until May but at Marcoux we continue to finish at the beginning of the spring: March 20th .
The mild winter climate favored the growth of grass in the vineyards so we are delighted to see a shepherd and his sheep arriving in some of our plots. Their efficiency is formidable and our vines are cleaned in a few days. March is dry, and the 58 mm that we get in April will be the last significant rain until September 22nd!
The heat of this end of winter means that, at the end of March, the vegetation is 10 days ahead of 2018, fortunately the colder temperatures in April reverse the phenomenon and we are left with a delay of 8 days compared to 2018. At the end of June we go through a heat wave (41.7 ° C on June 28th). It burns the grapes that are the most exposed to the sun, but in our case it is not very significant. Summer is hot, the grapes are healthy and diseases like mildew are almost nonexistent. July and August temperatures average around 33 ° C. The nights are almost as hot as the days but it is especially the drought that worries us because only a few rains of 4 to 5 mm dot our summer… We spend a lot of time watering the young vine planted this winter but despite all our care we lose some of them… will have to be replanted next winter.
In 2019, we are devoting a lot of work to redesign our entire website. It is more complete, denser and more explanatory than the previous one. We are also redoing all the labels for Châteauneuf du Pape, Lirac, Côtes du Rhône and Vin de France.
The harvest begins on September 4th with the Roussannes. The vines have withstood the drought beautifully, the grapes may have lost a little juice but the harvest is superb. The health of the harvest is impeccable. On the sorting table our only job is to remove the leaves and grapillons! The quality is there and the quantity is much higher than the last 2 years! The wines are colorful, with an elegant tannic structure, a discreet acidity. The 2019 vintage is superb and we already think that it will have a very good aging potential.